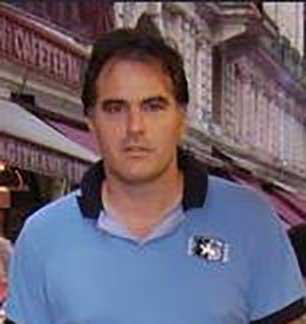 THOMIDIS, Thomas
Professor
---
Thomas Thomidis graduated from the Department of Crop Production of Alexander Technological Educational Institute of Thessaloniki (Bsc Degree) and Writtle College Sector of University of Essex (Bsc Hons). He completed his postgraduate studies (MSc), as well as his PhD at University of Essex in England. He has educational experience for more than 15 years in the teaching of undergraduate courses in Phytopathology, as well as in the teaching of postgraduate courses at Writtle College and International Hellenic University.
He has coordinated more than 20 competing research and European projects in the last 10 years. He has worked for more than 20 years on issues related to the development of predicting models to forecast plant diseases, the evaluation of the genetic resistance of varieties and rootstocks in fruit trees, as well as the evaluation of chemical control methods against plant pathogens. He has participated as an evaluator of research proposals ARMINET, HORIZON 2020, Georgia National Science Foundation, Chilean National Science and Technology Commission, and ELIDEK. He has a patent for the use of Rhamnolipids in agriculture. He has served as a Special Advisor to the Ministry of Foreign Affairs for 6 months.
He has published 124 Scientific Papers in International Journals. His research work has more than 1260 citations. His rating indicators are: ResearchGATE Index = 34.38, GOOGLE Scholar H index = 19, GOOGLE Scholar i10-Index = 47
- Bsc Degree (T.E.I., Thessaloniki), 1997, Department of Plant Production
- Bsc (Hons) Degree, Writtle College sector University of Essex, 2005.
- Msc, University of Essex. "Iron-pathogen interactions and novel approach for control of iron chlorosis in peach trees"
- PhD, University of Essex. The detection, identification and potential, for the control of Phytophthora in Prunus spp.