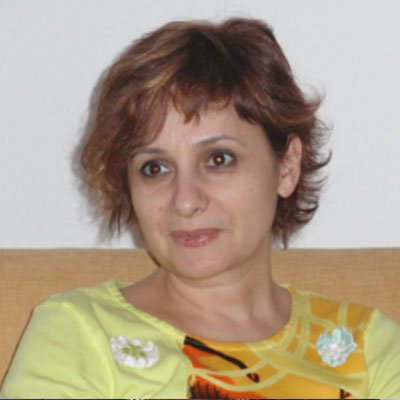 VARDAKA, Elisabeth
Associate Professor
Head of the Department
---
Elisabeth (Savi) Vardaka is an Associate Professor at the Department of Nutritional Sciences & Dietetics of the International Hellenic University. She received her bachelor in Biology and gained her PhD in aquatic microbiology from the Department of Biology of the Aristotle University of Thessaloniki.
She has research experience on several aspects of microbial research:
Microbial biodiversity (morphological, ecophysiological and molecular approach)
Microbial ecology, ecological assessment of water quality based on phytoplankton, toxic water blooms, and effects on public health
Bioactive peptides diversity in cultured cyanobacterial isolates, natural populations and aquatic animals
Potential risk to human health arising from toxic cyanobacteria and/or cyanotoxins in waters, dietary supplements and aquatic fauna.
Photoautotrophic Microalgae in human nutrition (e.g. Haematococcus, Spirulina/Arthrospira ).
Human microbiota (e.g. Helicobacter pylori) and interactive effects on nutrition and health.
She has published numerous scientific articles in academic peer-reviewed journals and conferences on these topics.
- Degree in Paedagogics, Aristotle University, Thessaloniki, GR
- Degree in Biology, Department of Biology, Aristotle University, Thessaloniki, GR
- PhD, Department of Biology, Aristotle University, Thessaloniki, GR