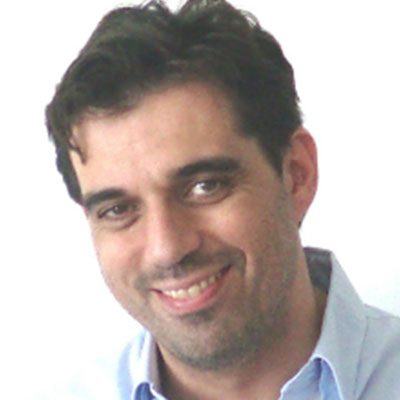 KALOGIANNIS, Stavros
Associate Professor
---
Stavros Kalogiannis graduated from the Department of Chemistry of the Aristotle University of Thessaloniki, completed his MSc οn Food Science at the University of Reading, UK, and received his PhD from the same University as a fellow at the Institute of Food Research, Department of Protein Engineering, conducting research on the hemicellulolytic enzyme system of the thermophilic fungus Thermoascus aurantiacus. He has worked at the Hellenic Sugar Industry S.A. in research programs and as Deputy Production Manager at Platy, Greece's largest sugar plant, and has authored and held manager positions in quality management systems (ISO 9001, 17025, HACCP). As an employee of the State General Laboratory he participated in public food control.
Since 2008 he is teaching at the Department of Nutritional Sciences and Dietetics at the International Hellenic University (IHU, former Alexandrion Technological Educational Institute of Thessaloniki) where he holds the position of Associate Professor on Metabolism Biochemistry. His research interests are mainly related to the application of metabolomics in food and biological liquids, the biological action of metal complexes and in clarifying the role of oxidative stress in control organisms under environmental stress conditions. He participates in the national infrastructure FOODOMICS-GR funded under the RIS3 Community Programs and participates in the biomic research team based at KEDEK, AUTH. He has authored a book and is a reviewer in reputable international journals. He is also a member of the Editorial Board of the journal Biochemistry and Molecular Biology Education and has authored and edited the teaching site www.metabolicpathways.teithe.gr.
He has served on the positions of the Steering Committee of the Hellenic Union of Chemists (Vice-President, Treasurer) and a national representative in international scientific organizations (EURACHEM, IUPAC). He is fluent in English and German and can communicate in Spanish.
- Department of Chemistry, Aristotle University of Thessaloniki
- MSc οn Food Science, University of Reading, UK
- PhD, Institute of Food Research, Department of Protein Engineering, University of Reading, UK