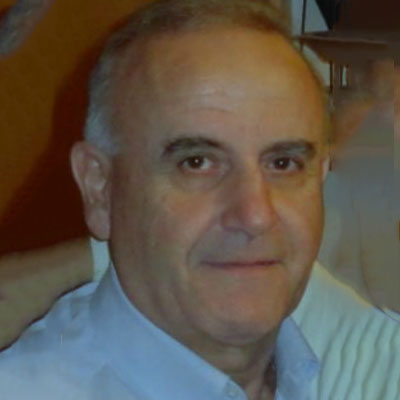 KIRANAS, Efstratios
Professor
---
Efstratios Kiranas is a Professor at the Department of Nutritional Sciences and Dietetics at the International Hellenic University. He is a Chemist-Technologist of Foods, specializing in the development of devices and methods of analyzing foods and biological liquids.
His research interests focus on the preparation and the quality control of new food products, as well as on the study of nutritional habits and nutritional intake of groups of the population. He deals with the creation of databases, with informations for the nutritional habits of Greek adolescents, as well as the relationship of consumers with food additives, nutritional supplements and nutritional labeling. He is Director of the Research Laboratory "Investigation, Analysis and Evaluation of Foods and Nutritional Habits".
He has been a member of national and European science committees (IDF-"Main Components in Milk", EFSA-"European Food Consumption Database", EFET- "Nutrition"), Researcher and Scientific supervisor of research programs. He is author of scientific books, publications in international journals, as well as author of announcements in international and Greek conferences.
He has served as a member of Directors' Board in A.T.E.I. of Thessaloniki, Director of Technology of Foods and Nutrition Faculty, Vice President of Nutrition and Dietetics Department, Director of Foods and Nutrition Sector, Director of Research Laboratories, Vice President of Environmental Committee of ATEI of Thessaloniki and EMAS Environmental Management System manager
- Graduate student of Food Technology Faculty (Department of Animal Products) / ΚΑΤΕΕ of Thessaloniki, 1977
- Graduate student of Chemistry Department of Aristotle University of Thessaloniki, 1983.
- Ph.D. diploma from Chemistry Department of University of Ioannina, 1995
- Internationally recognized quality certification inspector's diploma ISO 9000:94 & ISO 10011-1:90 from IRCA (International Register of Certificated Auditors), 1997.